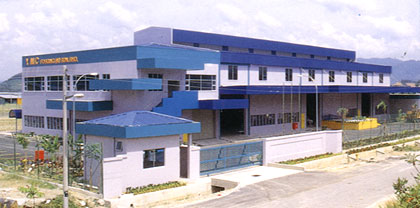 YMC Forging (M) Sdn. Bhd. is primarily producing closed-die steel forging parts that meet the diverse needs of customers and is set to become the world class supplier of forged components for the commercial market. We have developed a strong reputation for short production lead times and quality products. We work with customers to exceed expectations. Our priority is to support customers with good forged parts at competitive prices.
YMC, which, currently employs 100 people, has grown from RM2,000,000.00 per annum to an estimated RM40,000,000.00 per annum in sales over the past ten years. We produce parts with forging weights ranging from 250g to 5kg. The current total active parts are over 100 items. The volume capability is around 3,500,000.00 pieces per annum. The common groups of parts are Rotor Pulleys, Housing Blanks, End Tie Rod, Hubs, Clutch Parts, Under Brackets, Shafts etc.
We have a history of maintaining excellent relationships with customers for over 40 years. These long-standing relationships have been developed based on superior quality, reliability and affordability.

On March 16th 2002, YMC Forging (M) Sdn. Bhd. was awarded Certificate of Registration against the Quality Assurance Standard ISO 9001:2000 by Moody International Certification Limited. This proves that we are capable in maintaining a Quality Management System in accordance with the requirements of ISO 9001:2000.

Hence, you can be assured that we shall provide you only the best in every aspect.
Our Quality Policy

We are committed to provide excellent quality of products to meet the customer requirements and satisfaction and continually improve the Quality Management System.